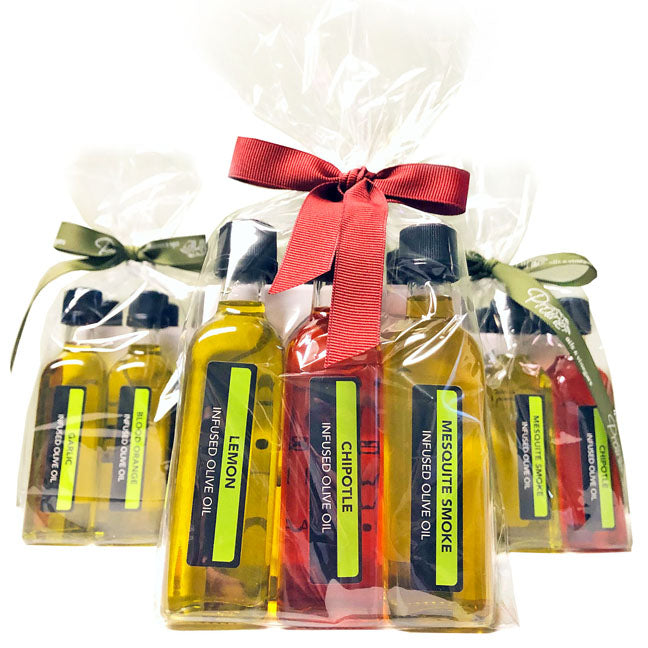 6-pack Gift Sets
Regular price $33.00 Sale
This pre-made gift set* comes with 6 x 60mL bottles of oils and vinegars. Available in four Flavour Theme options:
Salad Basket

Houseblend Olive Oil & Apricot White Balsamic

Tuscan Herb Olive Oil & Lemon White Balsamic

Lime Olive Oil & Cucumber Melon White Balsamic

Chicken Lickin Good

Mushroom & Sage Olive Oil & Honey Ginger White Balsamic

Herbes de Provence Olive Oil & Pomegranate Balsamic

Rosemary Olive Oil & Cranberry Pear White Balsamic

Little Dipper

Garlic Olive Oil & Italian Herbs Balsamic

Lemon Olive Oil & Blueberry Balsamic

Tuscan Herb Olive Oil & Fig Balsamic
Marinades & Sauces

Bacon Olive Oil & Peach White Balsamic

Chipotle Olive Oil & Espresso Balsamic

Cold Smoke Olive Oil & Bourbon Maple Balsamic

*Pre-made gift sets cannot be customized. Pictures may not necessarily represent the flavour packs currently available.