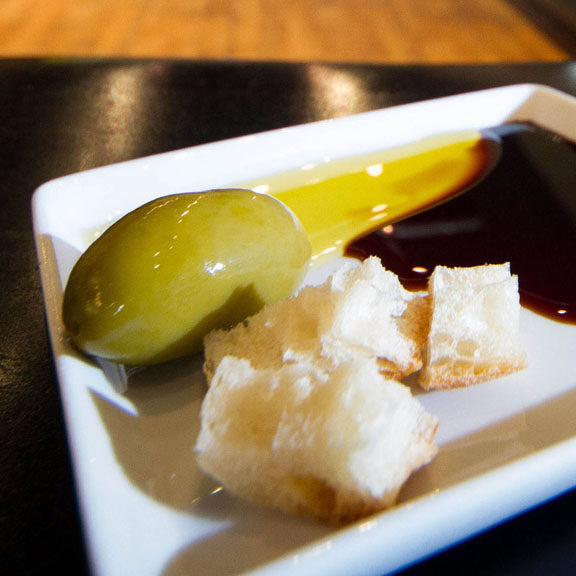 Prairie Oils & Vinegars specializes in bringing you the freshest and finest Extra Virgin Olive Oil, Balsamic Vinegar, and Specialty Oils.
Our Oil and Vinegar Tasting Room is welcoming and we excel at friendly and informative customer service. Whether you like to dip with bread or sip it straight, dream of salads or a sizzling steak, take your time and enjoy the experience of discovering new tastes and flavour combinations.
Come visit our Tasting Room in Steinbach, Manitoba! There's no doubt you'll leave with a newfound appreciation for true Extra Virgin Olive Oil. With every drop you are celebrating with us!
shop Gourmet Foods Items & More
Customers Say...
Quality ingredients are very important to me. I assumed the EVOO at the grocery store was a good product, but since I tried EVOO from Prairie Oils & Vinegars, I can't imagine using anything else. It smells clean and tastes fresh and smooth.

Becky Reimer
This place is life changing. I will never buy supermarket olives or olive oil again. I love cooking and my love for cooking has increased because of this place.

Jeff Hoeppner 
Manitoba places you MUST go to! Felt like I was in Europe or somewhere else exotic. I've truthfully never drunk olive oil or balsamic vinegar straight up before, but I will be back to sip it again. And then again. And then buy a bottle or two to sip at home... Mmm...

Krista Dela Rosa