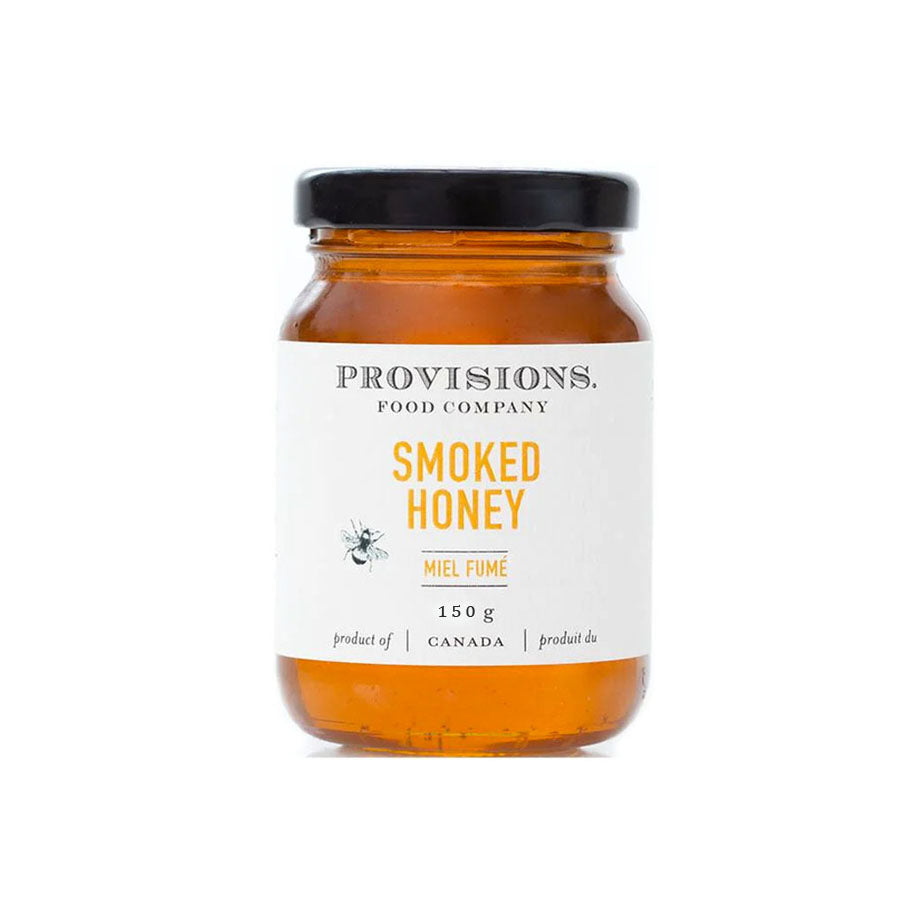 Provisions Smoked Honey
Regular price $13.25 Sale
Provisions Food Company values care and craftsmanship, meticulously considering every detail in every package, knowing that good food helps add to those lasting moments, surrounded by family and friends. Their products provide customers with the confidence to entertain their guests with a unique and well-represented experience. Love is in the details! They are based in Niagara, Canada and woman-owned and led by Lori McDonald!
Smoked Honey - Provisions partnered with local bees and beekeepers to bring you this incredible, naturally smoked honey. A very special addition to your next cheese and charcuterie board!
INGREDIENTS | honey.
250 g recyclable glass jar. Two year shelf life. Store in a cool, dry place.