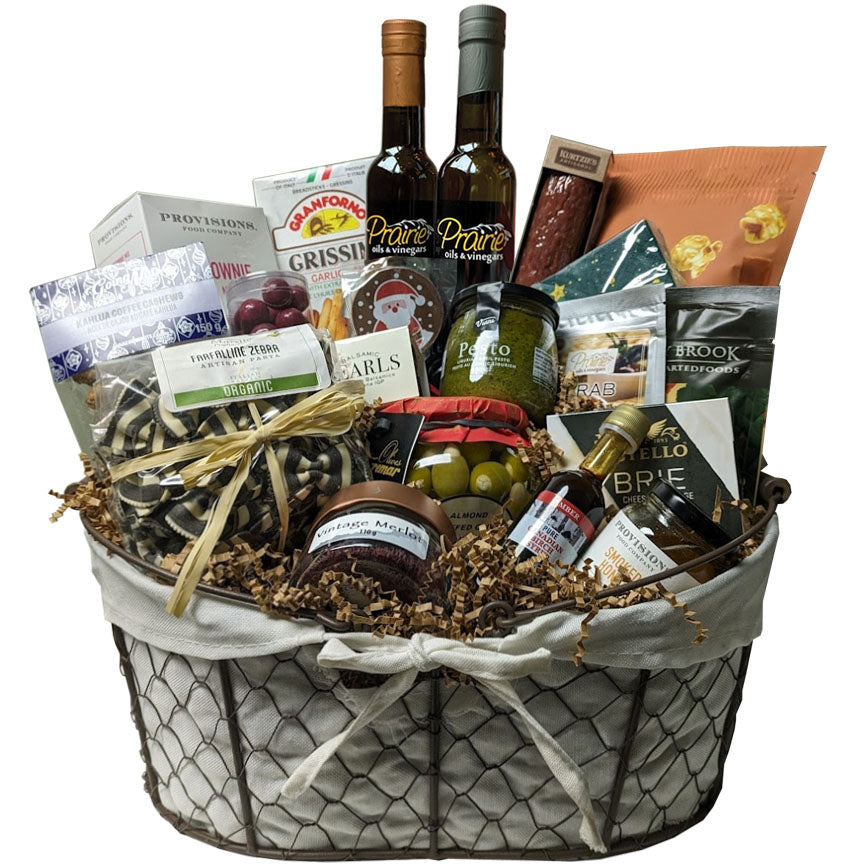 Luxury Gourmet
Regular price $237.00 Sale
Everything you need - and we DO mean everything! - for a luxurious holiday gift! From delicious internationally imported pasta and pesto to ingredients for baking, snacking, entertaining, nibbling or seriously digging in - this holiday gift pack will bring a stunned and satisfied smile to any lucky recipient.
Comes with:
Torremar Almond Stuffed Olives
holiday paper napkins
*While supplies last; products and packaging are subject to comparable substitutions.
**If buying multiples of this basket, please contact us before placing your order to confirm shipping arrangements.