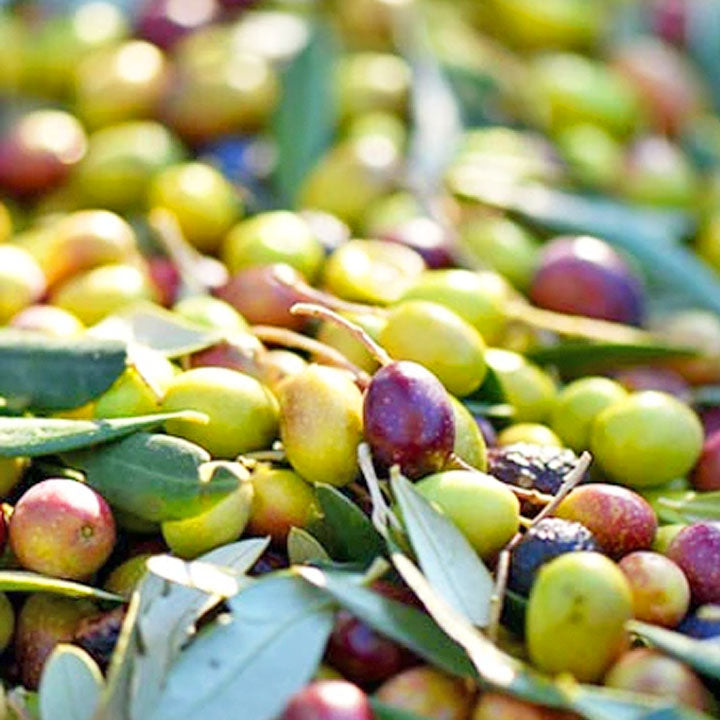 Arbequina Extra Virgin Olive Oil
| | |
| --- | --- |
|  Crush Date: October 2022 | Intensity: Medium |
| Date of Analysis: Jan. 9, 2023 | Paul Vossen Rating: 94/100 |
| Tastes Best Before: May 2024 | Country of Origin: Spain |
This is a wonderful, floral, very early harvested Arbequina oil. It tastes very fresh and herbaceous with some of the typical nuttiness of the variety without much other ripe fruit flavours. It has some hints of cooked artichoke, green apple, and cinnamon flavours finishing up with a nice black pepper and chili pepper finish. It is only slightly bitter, but quite pungent.
Chemistry Analysis:

POLYPHENOLS: 347 MG/KG
OLEIC ACID: 72.19%
ACIDITY (FFA): .14%
PEROXIDE: 1.2 

Flavour Profile:
AROMA INTENSITY: 6/10
BITTERNESS: 3/10
PUNGENCY: 7/10
FRUITINESS: 7.5/10
FLORAL NOTES: 5/10
GREEN OLIVE FRUIT: 8/10
FLAVOUR INTENSITY 7.5/10
Click here for more information on the Chemistry Analysis of Extra Virgin Olive Oil.

Click here for more information on the Tasting Techniques used for Extra Virgin Olive Oil.
Join us for a tasting of this fine oil! TASTE what makes this Extra Virgin Olive Oil so exceptional at Prairie Oils & Vinegars, Manitoba's First Oil & Vinegar Tasting Room!