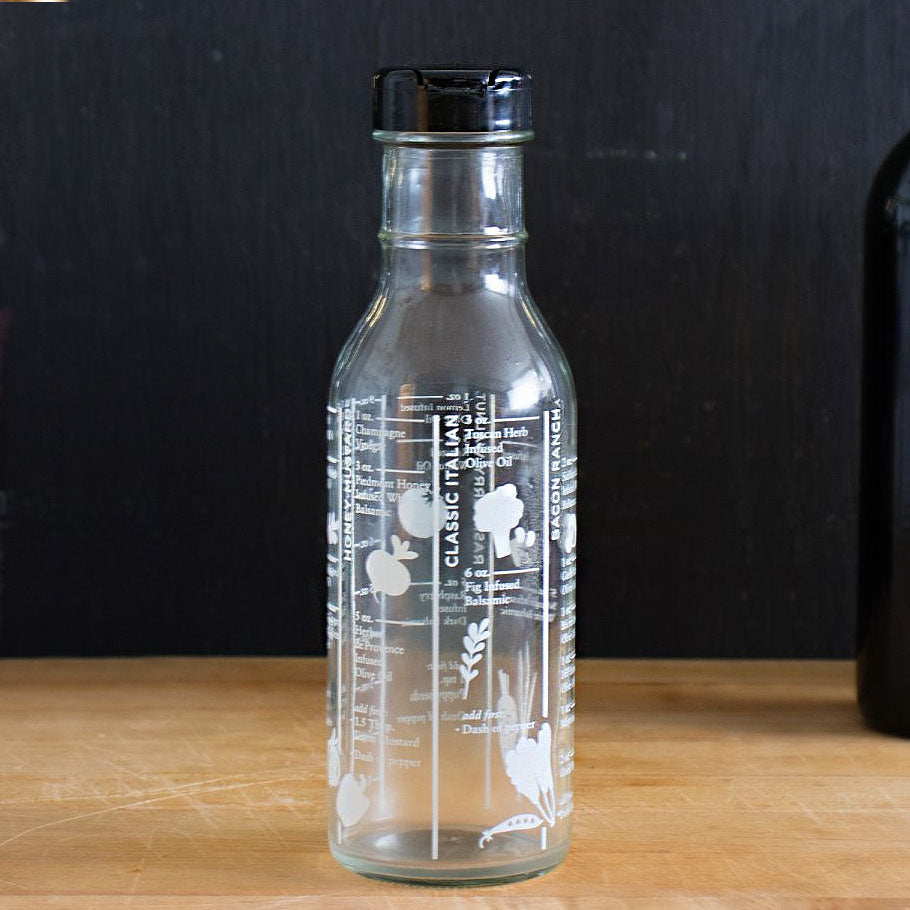 Salad Dressing Bottle
Add, Shake, and Serve! Here is a welcome addition to your home kitchen that will help you make your favourite salad dressings with easy instructions and perfect proportions.
Our new salad dressing bottle has six fun, healthy, and interesting salad dressing recipes. Just add each ingredient up to the line as indicated and you'll end up with the perfect balance of oil and vinegar for your dressing.
Dressing "recipes" include:
Raspberry Walnut
Sesame Orange
Honey Mustard
Classic Italian
Provencal