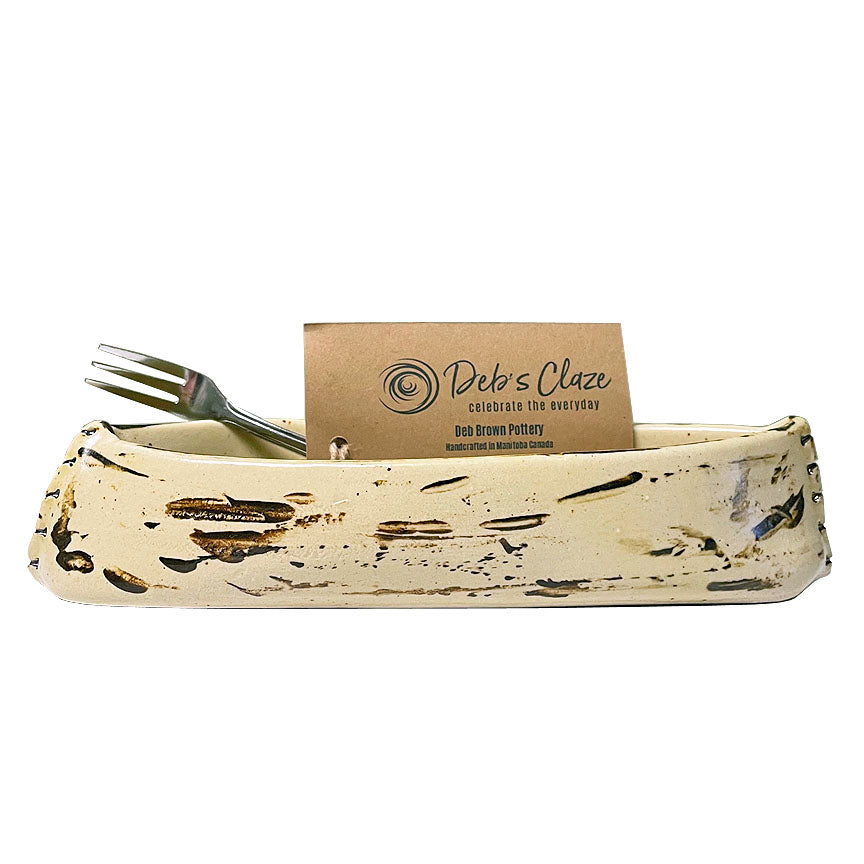 Canoe Olive Serving Dish
Regular price $22.25 Sale
This canoe-shaped olive serving dish is handmade locally by Deb's Claze in Oakbank, MB. This clay glazed dish is a beautiful way to present your olives, antipasto, bruschetta mix, chutney, spinach dip, and more!
This beautiful piece of pottery is made to last and adds that earthy yet sophisticated artistic look to your home. The attention to detail is incredible and is truly an enjoyable piece to behold!
Oven-safe for heating dips - use as a unique brie warmer! Food and dishwasher safe.
For more info on Deb's Claze click here to view her Facebook page.
*handmade products may differ slightly in appearance from item to item