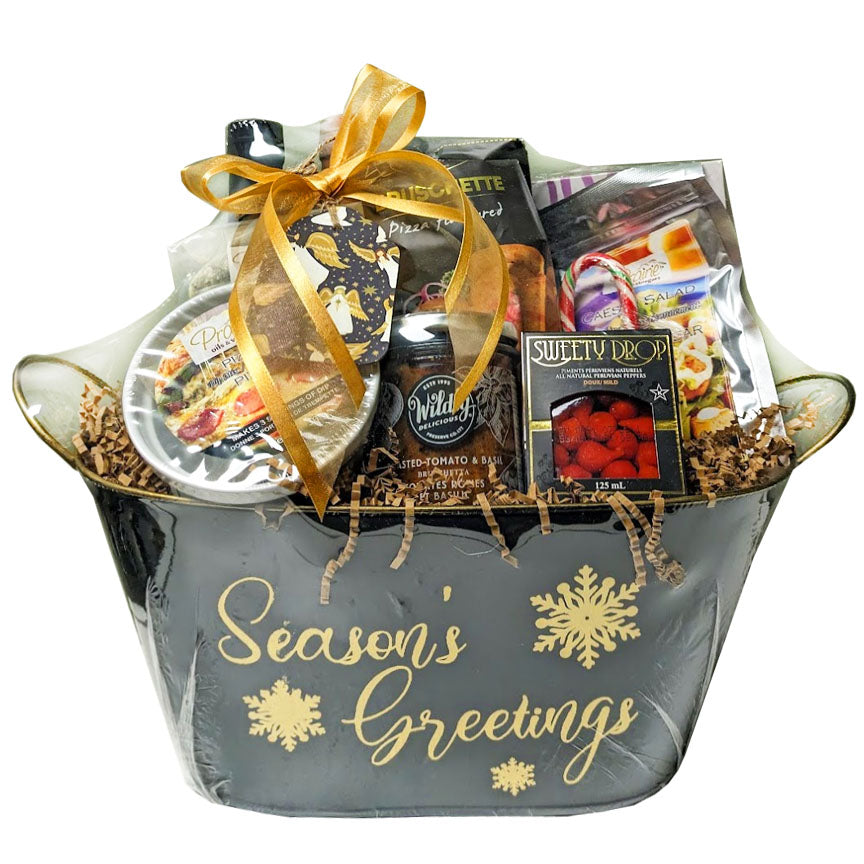 Season's Greetings
Regular price $99.95 Sale
An Italian-themed basket with primarily savoury flavours, we've focused on curating a wide variety of seasonings, spices, and rich, melt-in-your mouth condiments and dip mixes. Salty, creamy and a hint of tartness - this basket is sure to please any epicurean!

If buying multiples of this basket, please contact us before placing your order to confirm shipping arrangements. 
Comes with:
*While supplies last; products and packaging are subject to comparable substitutions.