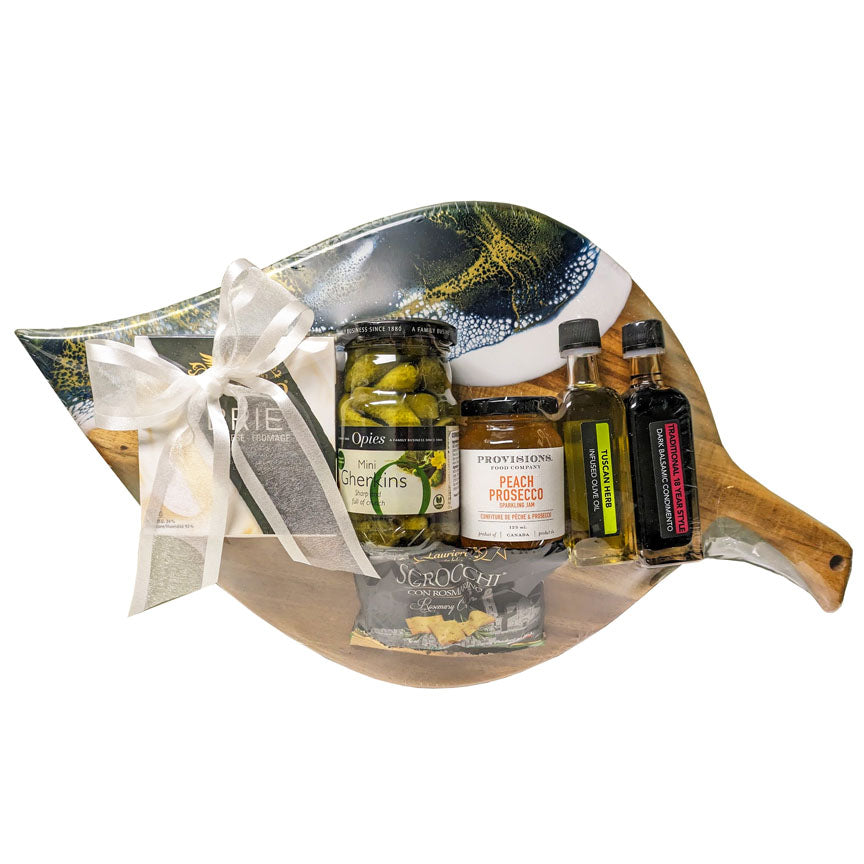 Cozy Night In
Regular price $65.25 Sale
Treat yourself and/or your friends to a cozy night in with everything you need included in this beautiful package.
Comes with:
Lynn & Liana leaf board**
*While supplies last; products and packaging are subject to comparable substitutions.
**Unique, leaf shaped acacia board with resin. Has small flaw which does not affect quality or aesthetic. No refunds or substitutions.